This page presents doggerel of a nonsense nature.
For the previous page, click here. For the next page, click here.
1. Everybody likes cows
At cows they goes wows
On a leash or on a plate
As friends or food cows are great
2. Cows are friendly and fine
Cows are hard to define
Cows feel needed when milk you take
Happier than when burgers you bake
3. Cows is a marvelous phrase
Cows do not dance they simply graze
Cows never fail to amaze
Cows we should nows all praise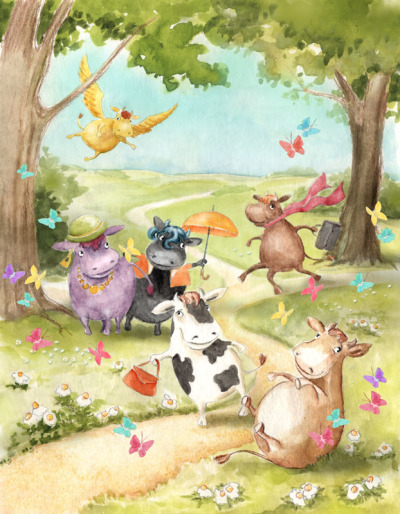 Illustration is distributed under Creative Commons Attribution Noncommercial Share Alike 3.0. For attribution purposes, the creator and rights holder is asiapasek.
190409. Magical Cartoon Cats.
@Master Bismuth said:
If I were to interpret that leaf as being a color pattern in that cat's fur it seems as though it could be a magical, cartoon cat.
BoldCoder responded:

All cats are magical cartoons, MURB
Your concentration I don't wish to disturb
However, MURB, a cat you must draw
Or at least another genie is to be seen
Cats and genies alike are keen
It's time for you your skills to thaw
Your phone or window is too narrow for the image. If it's a phone, try rotating the phone or switching to a PC. Or
click here
to go to a copy that may be zoomable.