This is the CoderSongs front page. It features primarily a short piece named "Coder Christ­mas 2016".
For the next page, click here.
It's time for CoderSongs
Rhymes that you adore
Doggerel that famous belongs
Woof! Dogs bark for more!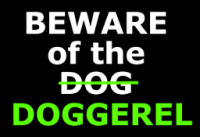 CODER CHRISTMAS 2016 — by OldCoder
1.
Seasons Greetings
Time is fleetings
Make merry while we may
This coder season, let nothing you dismay
Another year has passed
Perhaps it's not been a blast
But experience has been amassed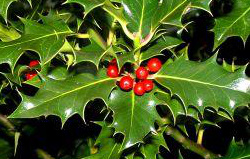 2.
Another year older, that much bolder
Push on that Sisyphus boulder
Til it crosses the peak
And downward tumbles
We shall not stumbles
Ad astra
Let us seek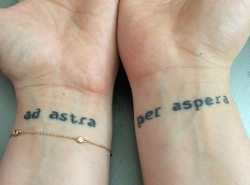 CoderSongs is a chapbook, i.e., a small col­lec­tion, of rhymes and doggerel.
It's just doggerel, but there is an unusual part. The unusual part is that most of the pieces from 2012 to 2020 were extemperaneous except for minor edits.
Extemporaneous was rare for the primary author, OldCoder, prior to the 2012 Gag-Order cases. The cases seem to have contributed to a rewiring.
Or the activation of wiring that had been dormant for half a century.
This is the first page of the Web version. This page includes just the introduction and "Coder Christ­mas 2016" fragments presented above.
To read the other pieces, use the blue buttons at the top of the page.
Except where otherwise indicated, the author and rights-holder is OldCoder (Robert Kiraly) and the license is CC BY-NC-ND 4.0 with at­trib­u­tion to the author required.
Pieces composed partly or entirely by others are marked accordingly.